Alexion, Stealth BioTherapeutics Agree to Option for Co-development of Elamipretide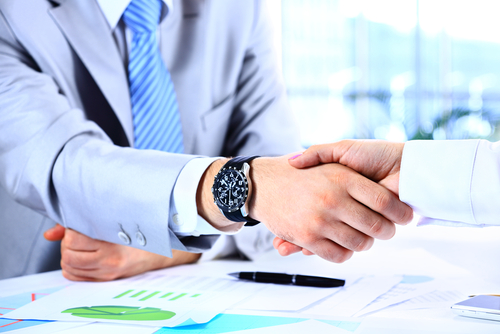 Alexion has entered into an agreement with Stealth BioTherapeutics to help — depending on the results of a Phase 3 clinical trial — co-develop elamipretide, an investigational therapeutic for several mitochondrial diseases.
Elamipretide (MT-131) is a potential mitochondrial therapy that binds to parts of the inner membrane of mitochondria, stabilizing these structures. This may help improve mitochondrial functioning, such as the ability to produce ATP (adenosine triphosphate, the "energy currency" of cells).
Elamipretide is currently in a Phase 3 clinical trial (NCT03323749) for primary mitochondrial myopathy (PMM). Top-line results from this trial are expected by the end of this year. It also is being investigated as a therapy for Barth syndrome and Leber's hereditary optic neuropathy.
The terms of the new agreement give Alexion the option to co-develop elamipretide following results of the PMM clinical trial. If Alexion exercises this option, the company will work with Stealth to further development of the therapeutic for PMM and other mitochondrial diseases.
Additionally, if the therapeutic comes to market, each company would take on half of the responsibility of marketing elamipretide in the United States, and Alexion would have the exclusive right to develop and sell elamipretide outside the U.S.
In exchange for these privileges, Alexion will make payments to Stealth totaling $30 million. If the company chooses to exercise this option, there will be additional exchanges of capital.
The agreement does not involve other therapies being developed by Stealth.
"Given our strong existing relationships with neuromuscular specialists —  who play a critical role in treating PMM — we believe this is an exciting potential opportunity to further expand our rare neurology portfolio and look forward to the possibility of working with Stealth to realize the promise of elamipretide for patients," Alexion executive vice president and head of research and development John Orloff, MD, said in a press release.
Reenie McCarthy, CEO of Stealth, added: "Our mission is to deliver therapies to patients suffering from devastating mitochondrial diseases, and this partnership will enhance our ability to rapidly deliver on that mission. Together with Alexion, which is widely recognized for its demonstrated ability to bring important new therapies for rare diseases to children and adults in need, we believe we can achieve synergies of execution that will both expedite and increase patient access following achievement of key upcoming clinical and regulatory milestones for our PMM and Barth syndrome programs."